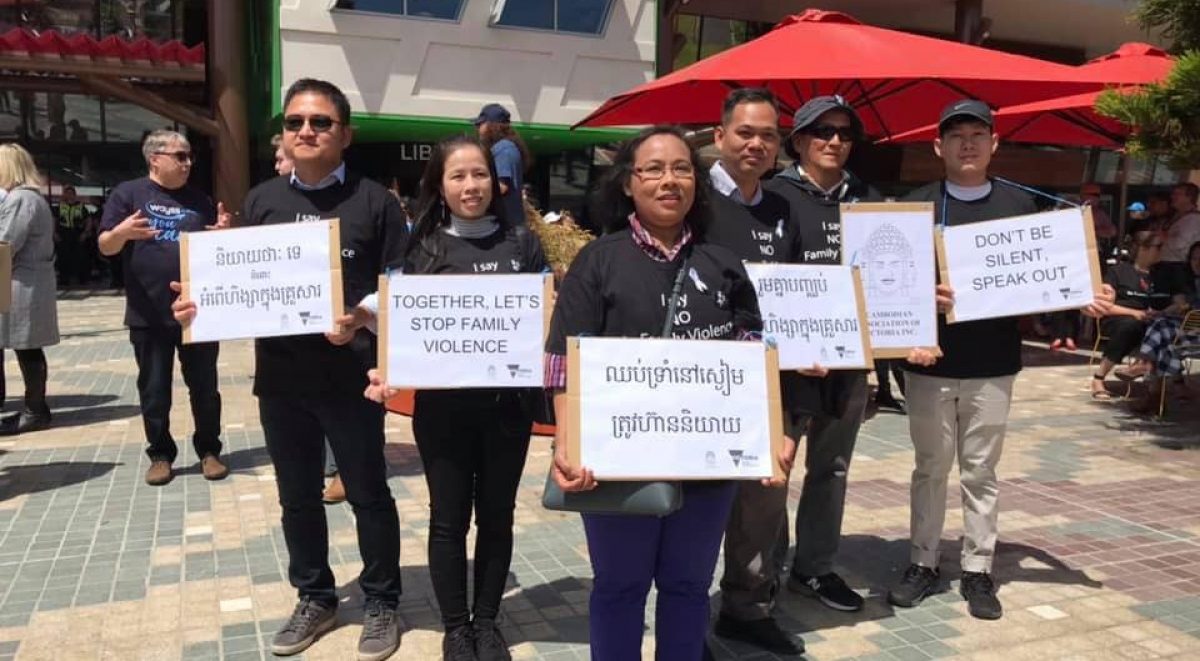 Family Violent Project
Cambodian Association of Victoria received grant funding from Victoria State Government working on Preventing Family Violence in the Cambodian Community, this project start in December 2018 until December 2020.
The project implement are:
Training staff and Frontline volunteers at the Cambodian Association of Victoria to know how to prevent and assist in cases of family violence in the Cambodian community. Therefore staff and volunteers would know how to safely respond to disclosures and refer to specialist support services for victim survivors and perpetrators of Family Violence.
At-risk individuals and victims are given access to appropriate help through links with family violence response services and safe and effective referral pathways. Victim survivors and perpetrators of family violence referred to family violence support services, such as InTouch, Safe Steps and other Organisations who support family Violence victims.
Cambodian community members understand and can talk openly without stigma about family violence, prevention and seeking help for family violence. People in Cambodian Community can participants, demonstrate and increase their knowledge to be able to SAY NO to FAMILY VIOLENCE. Community know where to get support around family violence for self, friends, Family or community member.